Nordic Mini Huskys / Alaskan Klee Kai
Nordic Mini Huskys – Alaskan Klee Kai Breed
Welcome to our home, I am so happy to meet you. I am the proud mommy of the best Alaskan Klee Kai otherwise known as the miniature husky. I know it is important to you how my mini huskies live and how the puppies are raised.
All my dogs live with me in my home where they gets lots of love and attention. They are never caged or live in kennels. We spend lots of time outside playing and exploring then when night falls it is time to hop in bed and snuggle all night.
My puppies are raised the same way with lots of socialization, free to run the house and play with all my adult dogs plus they meet lots of people.
All my dogs are registered from champion lines. I pride myself of producing beautiful puppies that showcase the breed standard.
Currently, I have male and female puppies available for sale / adoption. So if you would like to be considered to take one of my little loves home please fill out the adoption questionnaire.
Please click on application link below and take a couple of minutes to complete the following: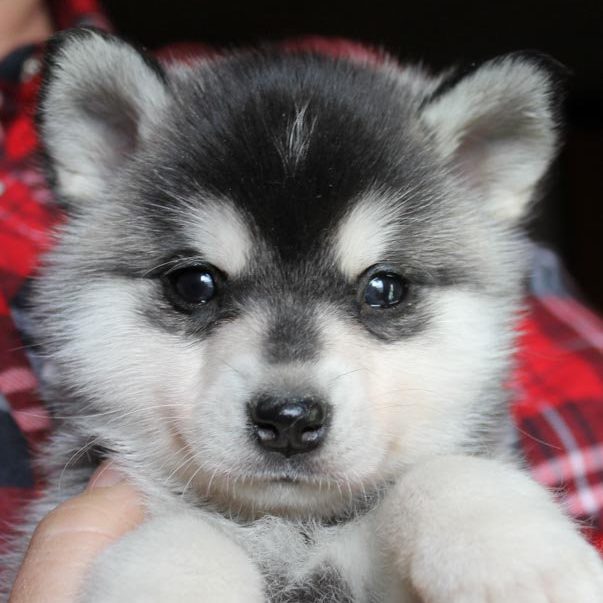 Health Tested
All puppies are vet health-checked, microchipped, wormed and receive first set of shots before they come to their new homes.
What is an Alaskan Klee Kai?